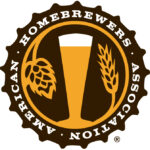 The Foam Blowers of Indiana, Inc (FBI) is a diverse group of home brewers from the Indianapolis metro and surrounding areas. As an American Homebrewers Association (AHA) -sanctioned club, FBI encourages and promotes the understanding and appreciation of world beer styles and how to brew them.
We welcome brewers of all skill levels as well as non-brewing enthusiasts of beer, mead and cider.  If you do brew, you'll have countless opportunities to interact with our large, active group of award-winning brewers and BJCP Judges and to share in the skills and experiences needed to create great beer.  If you are just interested in learning about and sampling tasty beverages, FBI organizes a variety of opportunities to do just that.
To recap, benefits of being an active FBI member include:
Learn to brew and appreciate a variety of beers, ciders, and meads
Practice sensory analysis alongside skilled judges to evaluate beer
Receive unbiased feedback on homebrews to troubleshoot and improve your beer
Share Recipes and Brewing Techniques
Enjoy fun social events
Hope to see you soon at one of our meetings!